Adding and removing a user can be done under Manage Users.
Add a User:
Select Add User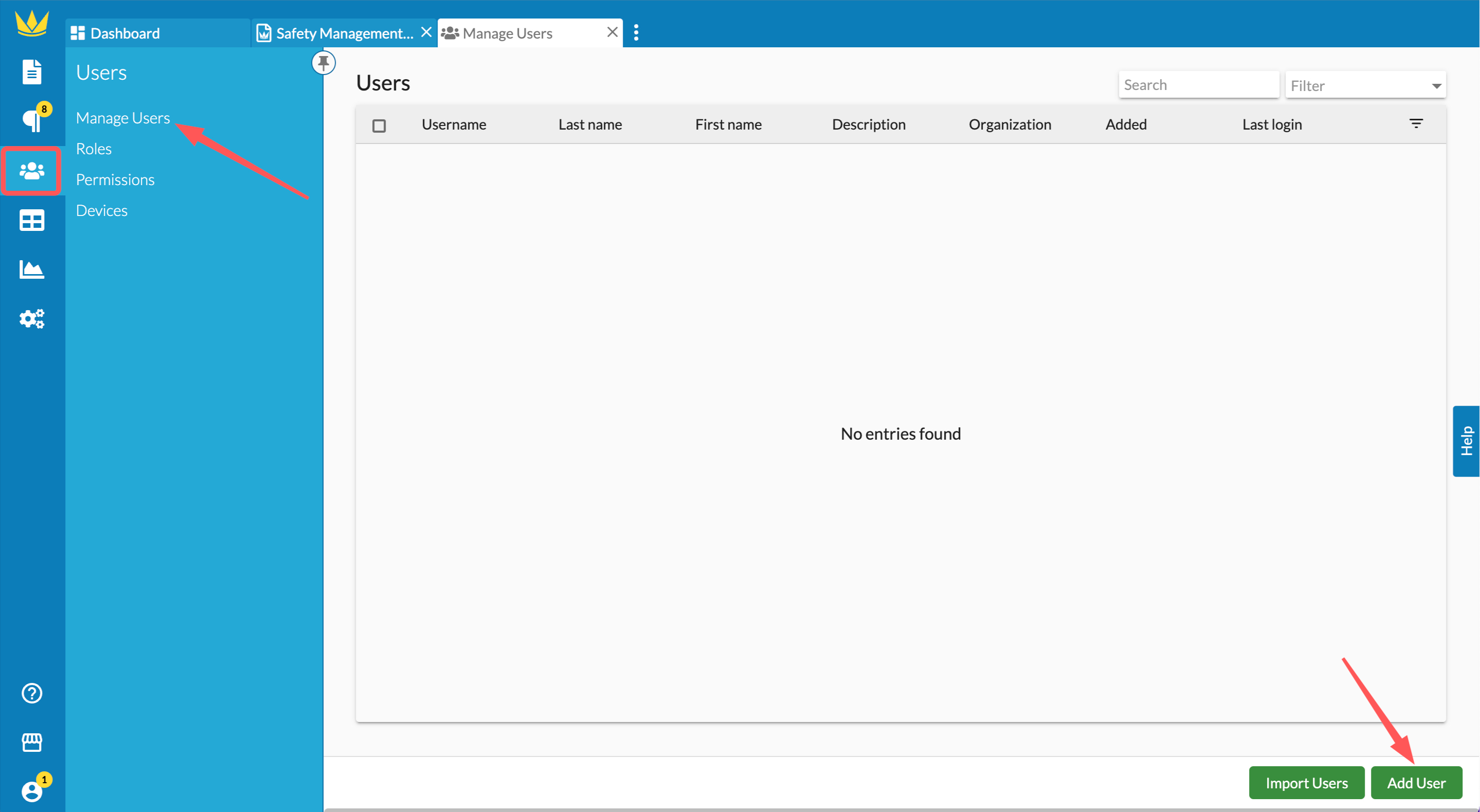 2. Give the user a username
3. Select the relevant User Type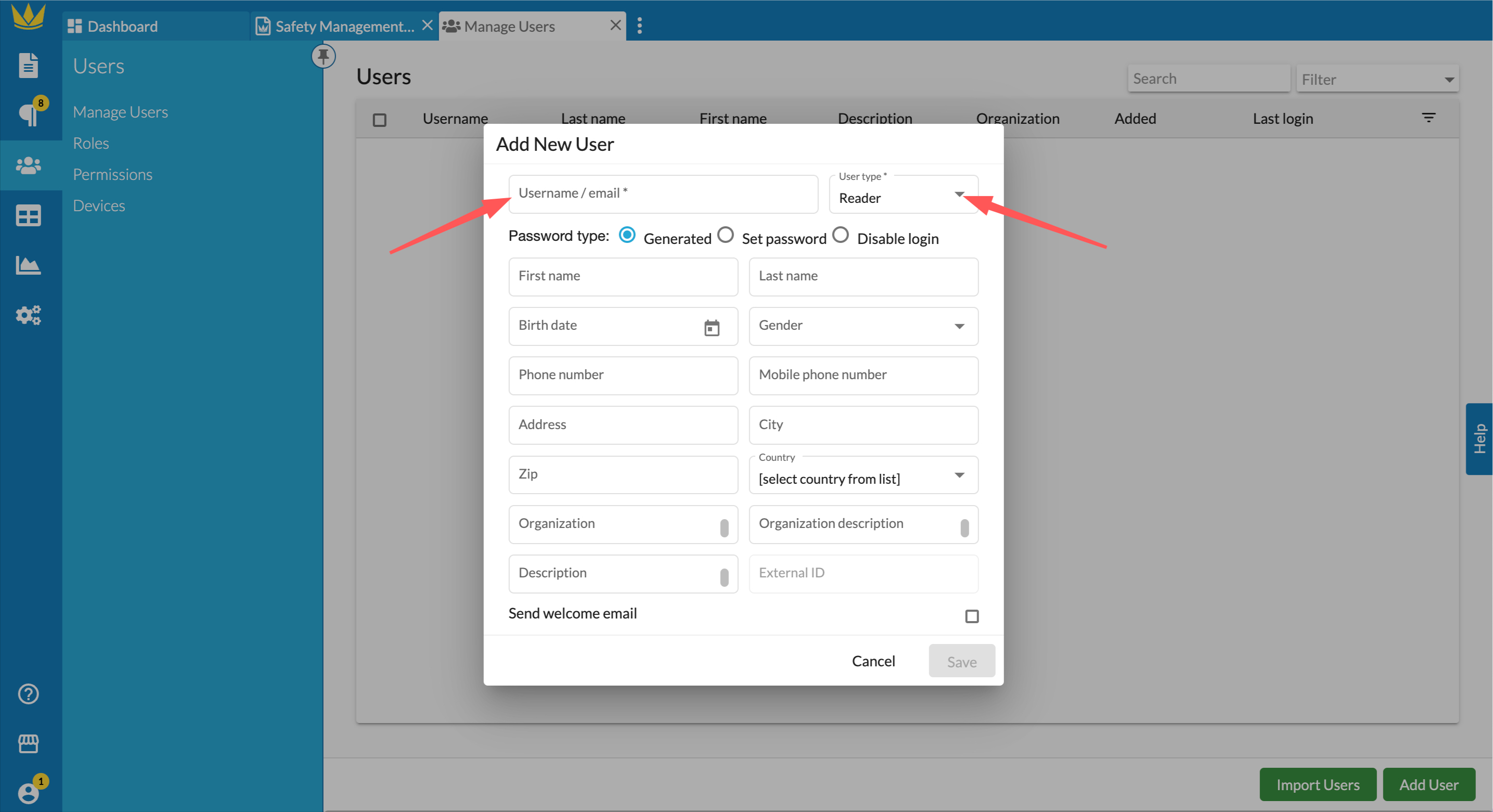 The User Type will determine the access to functions that the user will have in Web Manuals, e.g. an Editor will be able to read, review and edit documents while a Reader will only be able to read. When completing the User information form, select Send Welcome Email before clicking on Save so that the user will receive an email through which they can log in for the first time.
4. Fill out the user information; only those marked with a * are required fields.
Remove a user
Click on the overflow menu next to the user and choose from the options.
If you want to discontinue access to a user for a temporary period, then this option allows you to inactivate them and their access to the Web Manuals site.
This option is more permanent and intended to remove the user's access permanently. However, you can still restore a user if archived.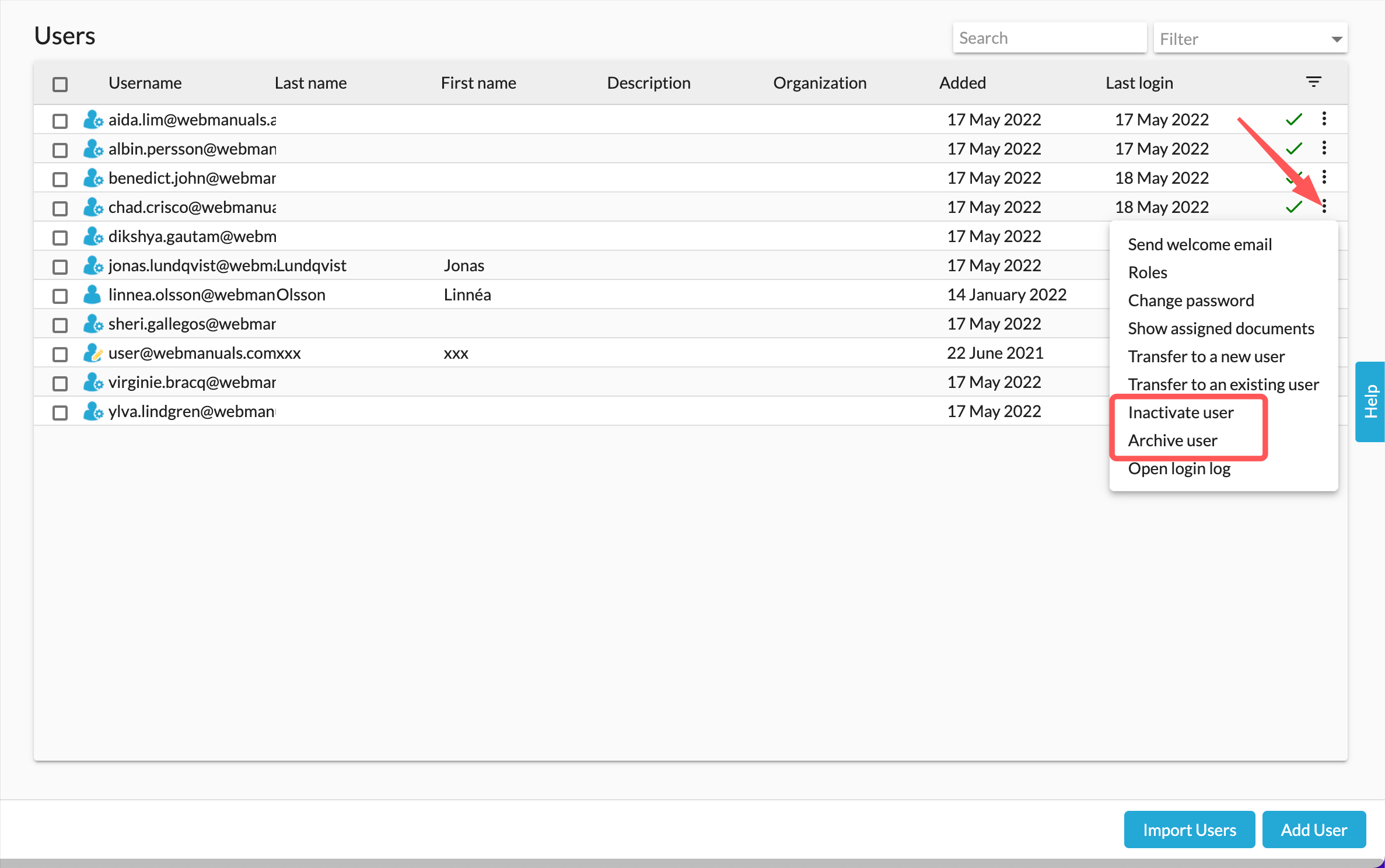 Once the user is archived, select the filter list in the manage users view- then select archived- this will only show archived users now- click on the three dots- select delete the user. We use a two-step process for deleting users.