Following the steps below can help you troubleshoot why the reviewer can not access the manual:
Find out what user type and the role this reviewer has:
Manage users
Click on the three dots
Roles
Open the manual
Select Settings
Editor/Review Access Find the Reviewer role and tick the review box corresponding
Click update. This will let your reviewer see the manual in the "Review" view.

NOTE that this can only be done if the document type for this manual allows custom workflow security settings. If you are not able to take this action, at least now, you know if the user has access or not.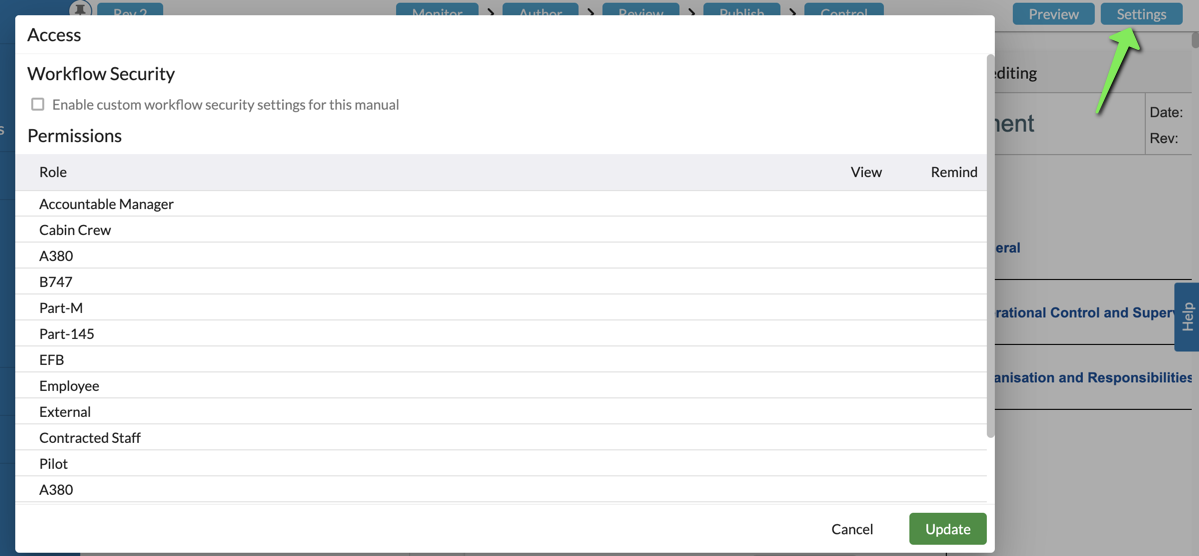 If the Reviewer does not have access, you can do this under Permissions in the blue menu.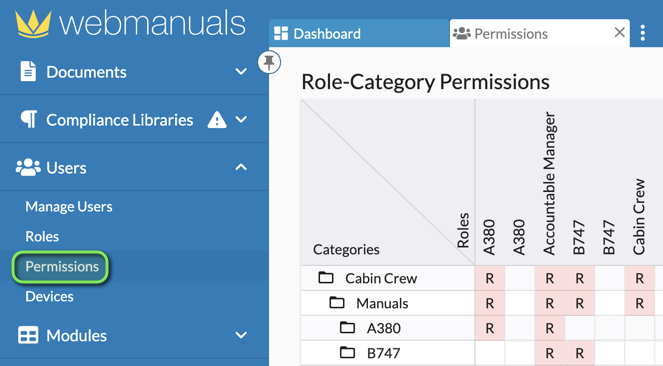 If the Reviewer has access but can not review the manual, the issue is most likely that the reviewer is not allowed in the review step in the workflow.
Go to Settings
Workflow
Select the workflow your manual has
click on the step the reviewer should be in
make sure the user type and role are set up correctly here.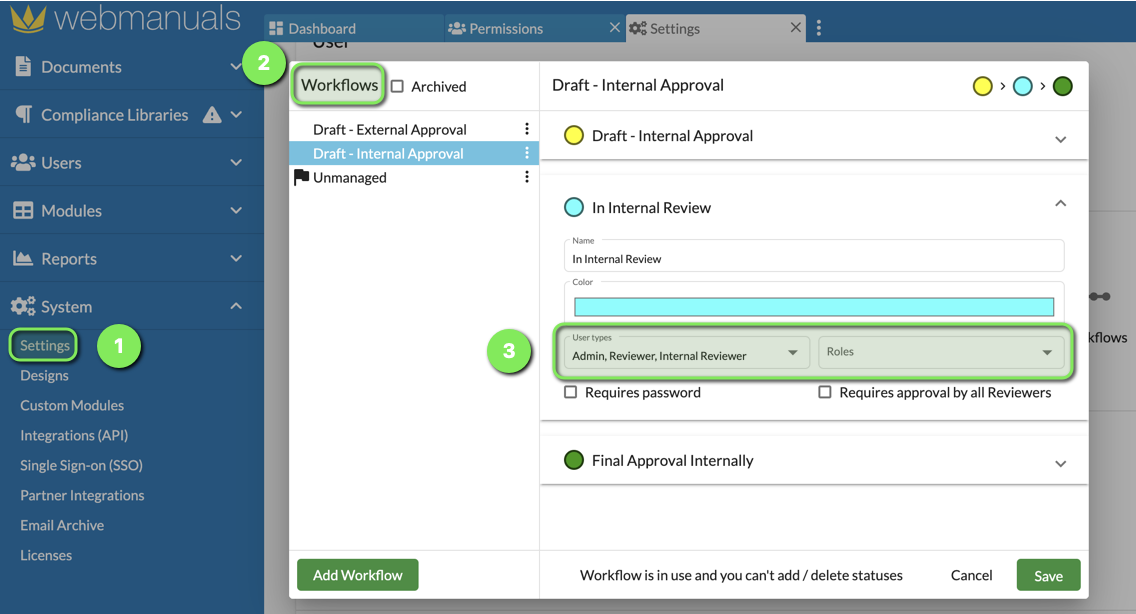 Please go through all of these steps. If everything looks set up correctly, but the reviewer still can not access the manual/review the manual. Please contact support@webmanuals.se for further assistance.