Locate your document
Go to Documents > Manage Categories.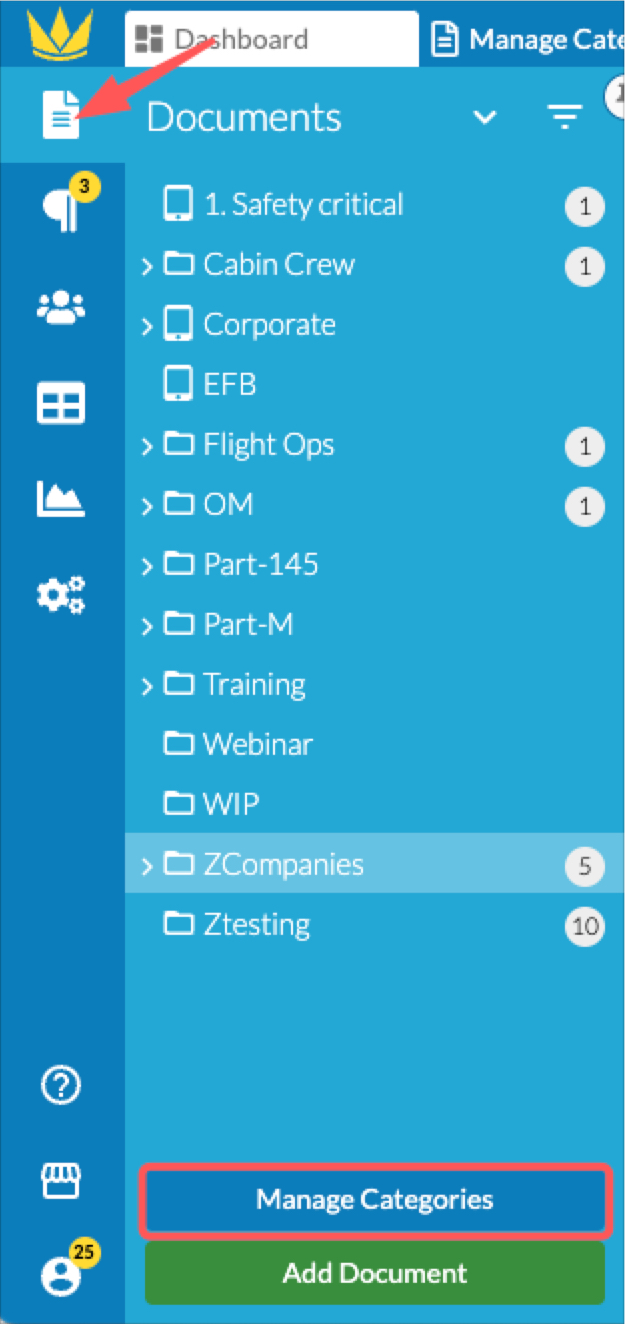 Click on the category where your document is located.
Once selected the category, find your manual and click on it.
Go to Next Revision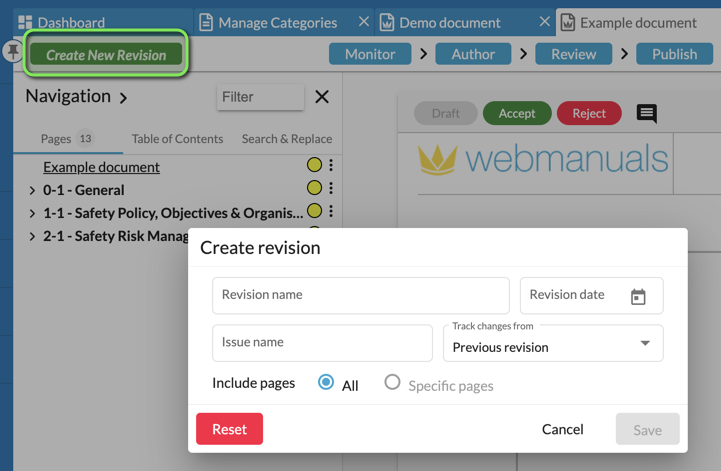 Click on Next Revision, which you find in the upper left corner of the Editor.
Specify the name of the revision, the expected date for publishing it (it can be changed later on), and optionally an issue name. Select which previous revision you would like to track changes from. If no previous revisions are present, leave the setting to Previous revision. If desired, next to Include pages select Specific pages. Read the next section to get instructions on how Include pages work in detail.
Click on Save to add the revision (you can change these settings, later on, if you need to).
Include pages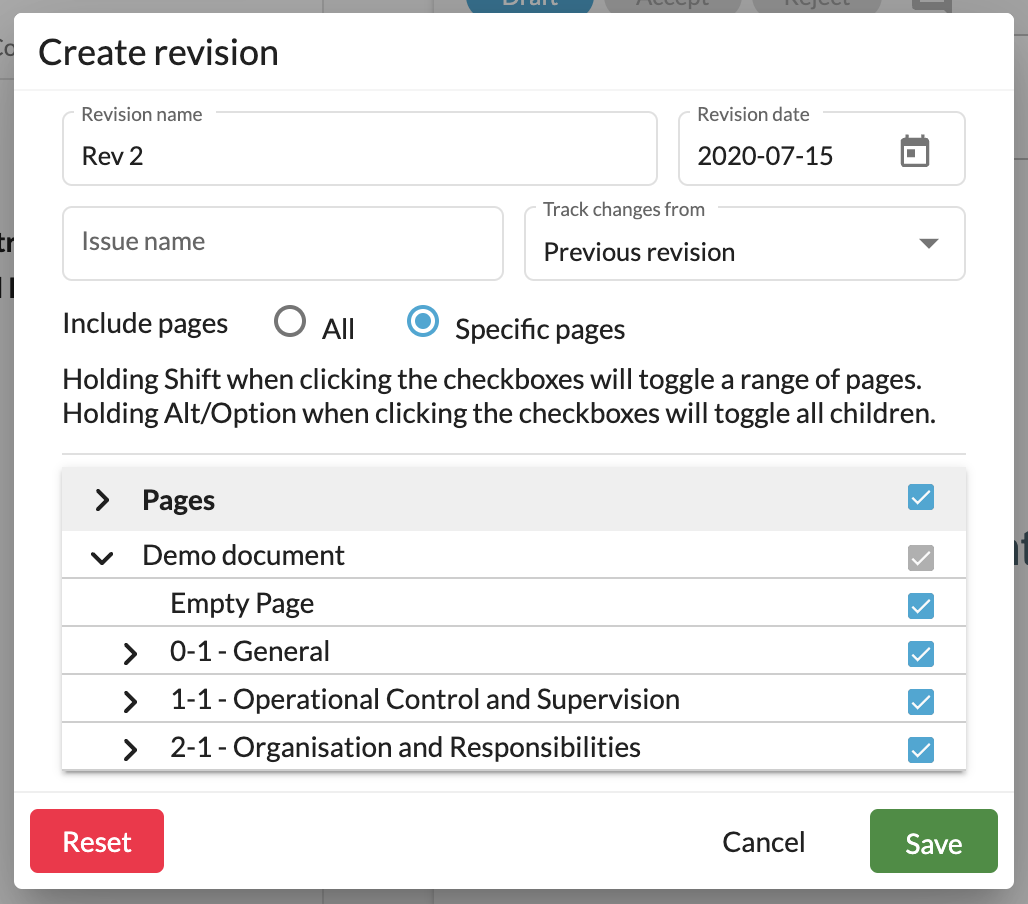 The default setting for a new revision is All, which means that all pages with any changes will be added to this revision when it is published.
When to use select Specific Pages? If you are currently working on a revision and you need to immediately correct an error before the next revision is finished Specific Pages will allow you to do that.
Next to Include pages select Specific pages
Select the pages that you want to include in the revision
Now you can make the needed changes and publish the revision without any of the changes made for the next revision to be added.
Note: Remember to include the List of Effective Pages in the revision so that it includes the changes.
Edit a document
Now that you have created a new revision for your document it is time for you to include the needed changes for this revision.
When starting to edit, make sure that you move the page to the Draft status of the Workflow by clicking on the yellow Draft button at the top-right corner of the Editor.
You can now make changes to the page. Note that changes to multiple pages can be made at the same time.
Save once you have finished editing. Clicking on Save will save all the changes you have made, regardless of the page that you are viewing when you click Save.
Once you are happy with the changes you made, move the page into In Review by clicking on the button to the right of the Draft button, so that the next person in the review process can approve your changes.
Note: Before a document can be published, all pages need to be approved and be in the final stage of the Workflow. Read about how you can publish your revision.