Technically no, it is not possible to modify a revision if it has been published. But we do have a workaround you can follow:
With your manual open go to Settings and select Revision Archive

Make the revision not available under Revision Settings. This way the revision will not be visible to the readers or in the revision summary
Click on Save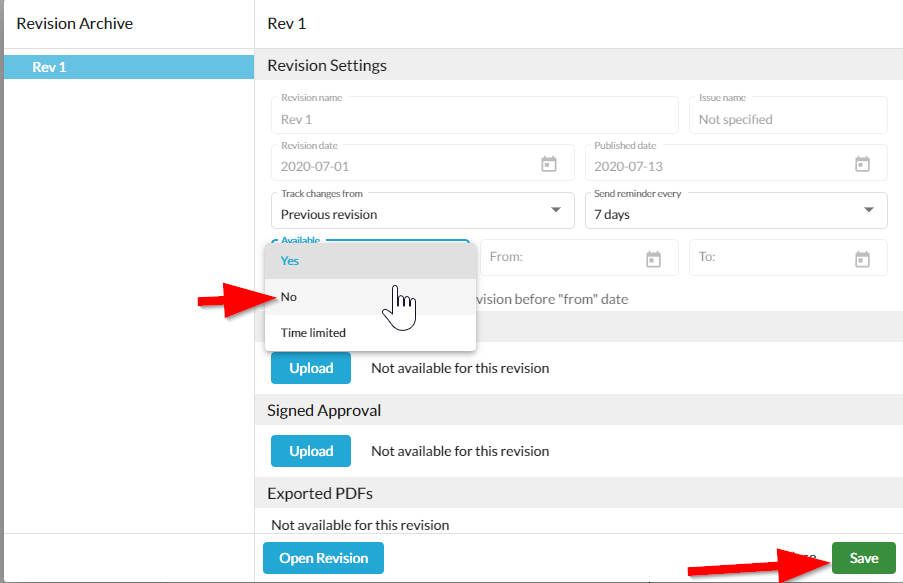 3. Create a new revision with the same name/number
4. Set the new revision to track changes from the desired revision
5. Edit and publish again.
For more information on this, you can watch our Webinar Restore Page Feature
.