Yes!
The Reader Dashboard screen can be customized with new icons, text, and additional information you wish to present to the end users. This can be done in System Settings > Reader > Pages.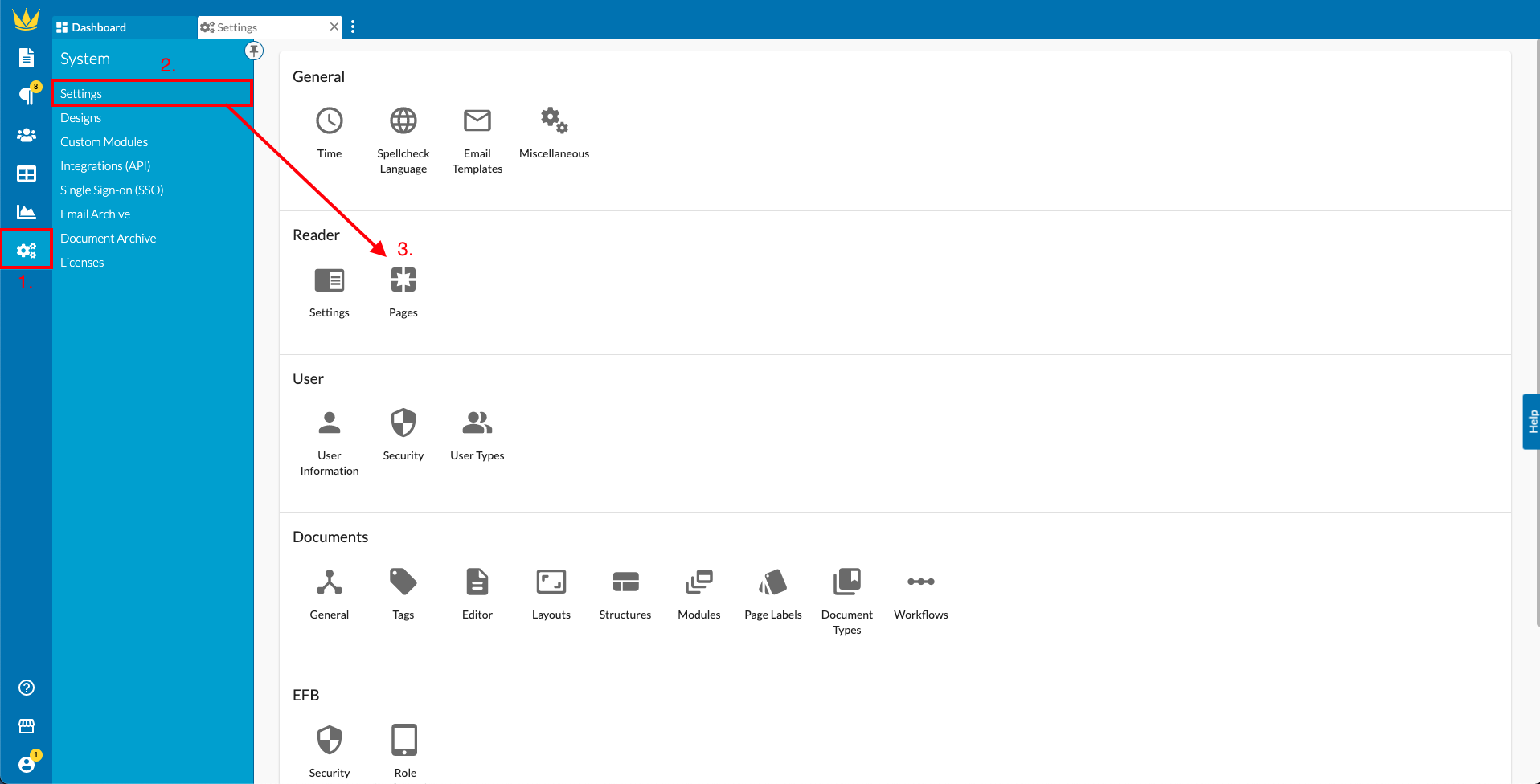 The possible outcomes for the Reader Dashboard screen are;
Changing preset text/adding additional information for;
Dashboard
Unread
Operationally Critical
Review
Documents
Compliance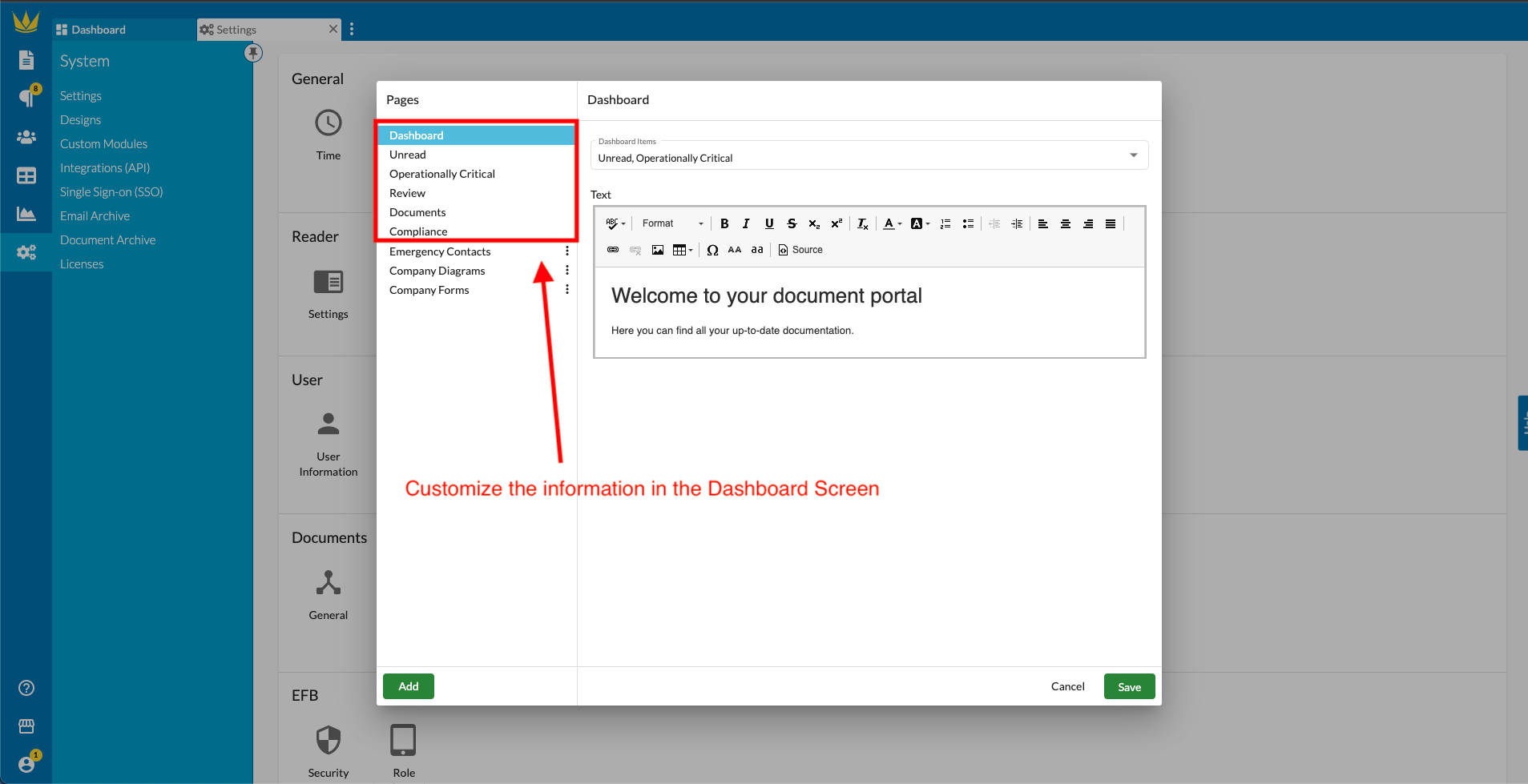 Applying view permissions for side tabs to certain users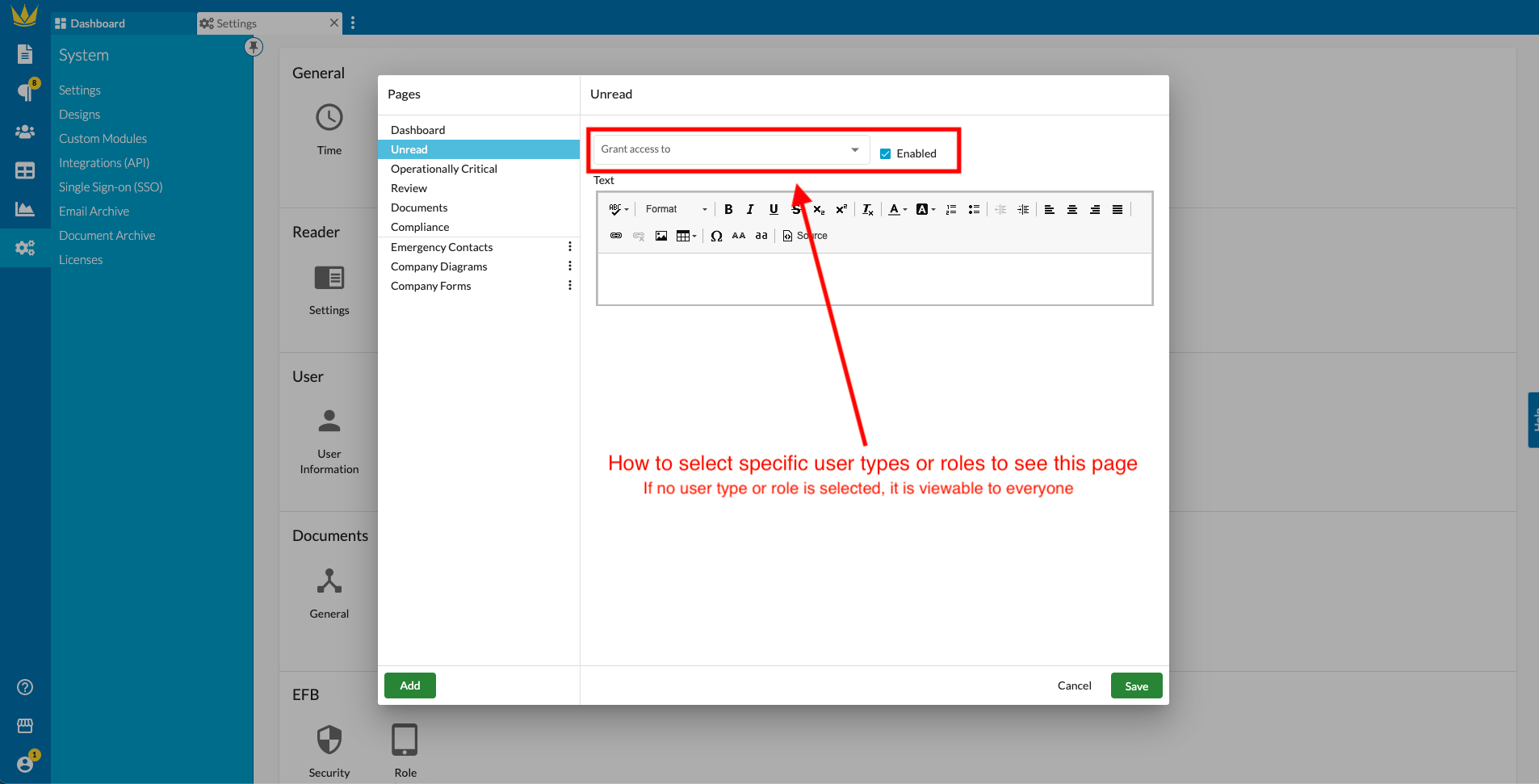 Adding new customizable side tabs;
Free text page
Form page
Form entries page
Diagram page
Documents page
Compliance page
Possible example entries for the customized pages view include;
Emergency contact lists
Diagram viewer
Submittable form pages, rather than inside a manual
A documents page to view all published documents site wide
Training information
Company information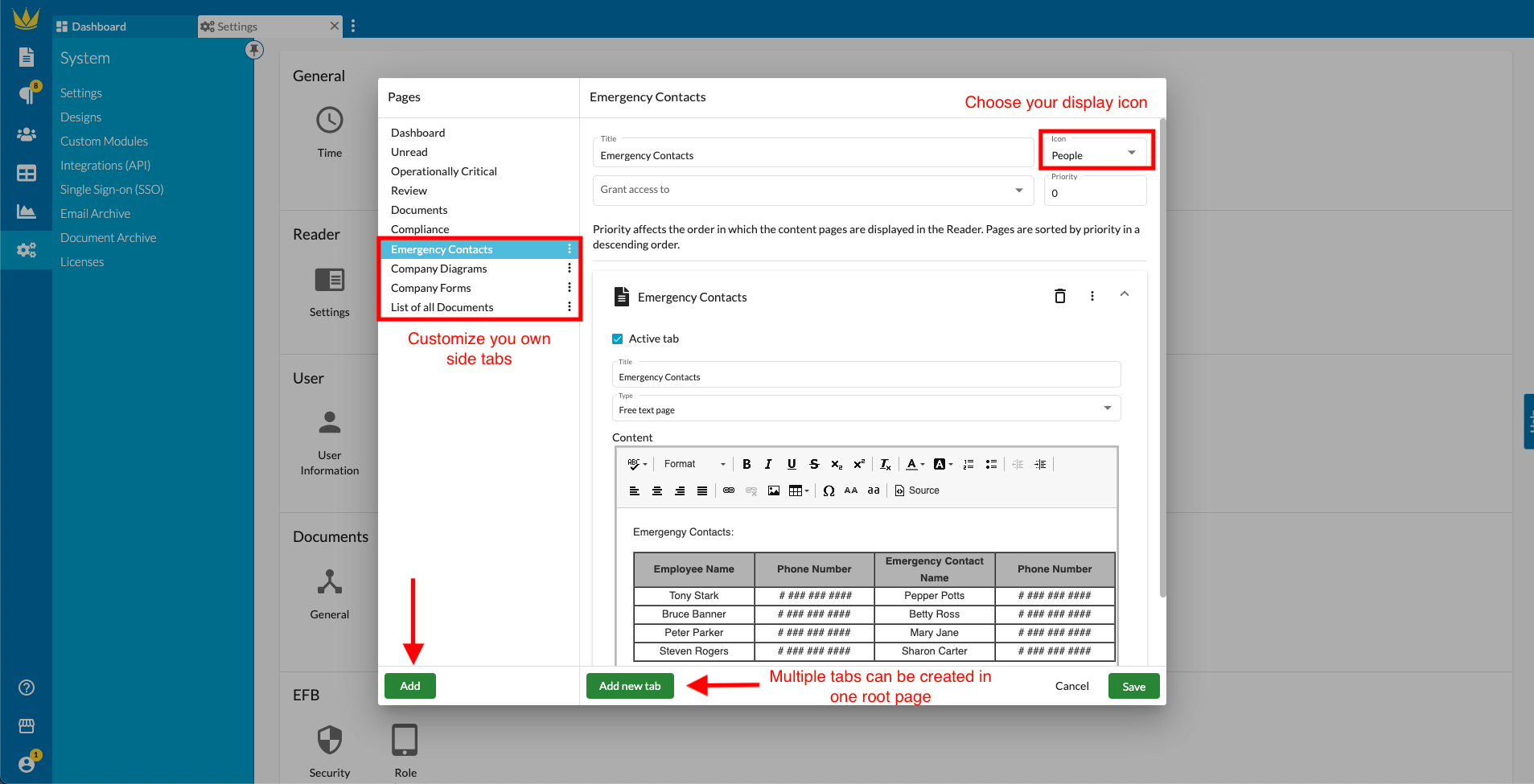 The Result
You can see the additional information you added in the previously mentioned steps on the reader screen.