How do I get support from Web Manuals?
Looking for help with Web Manuals? There are lots of options when you need help from our Customer Support, pick the one that works best for you. We also give you some good tips on what to include in your Support requests.
Option 1: Searching our Help Center or ask a question in the Community
Take a look at our Help Center, you may find the answer in our guides or FAQs or ask our experts for help by posting in the Community. For instructions, see How to ask a question in the Community Forum?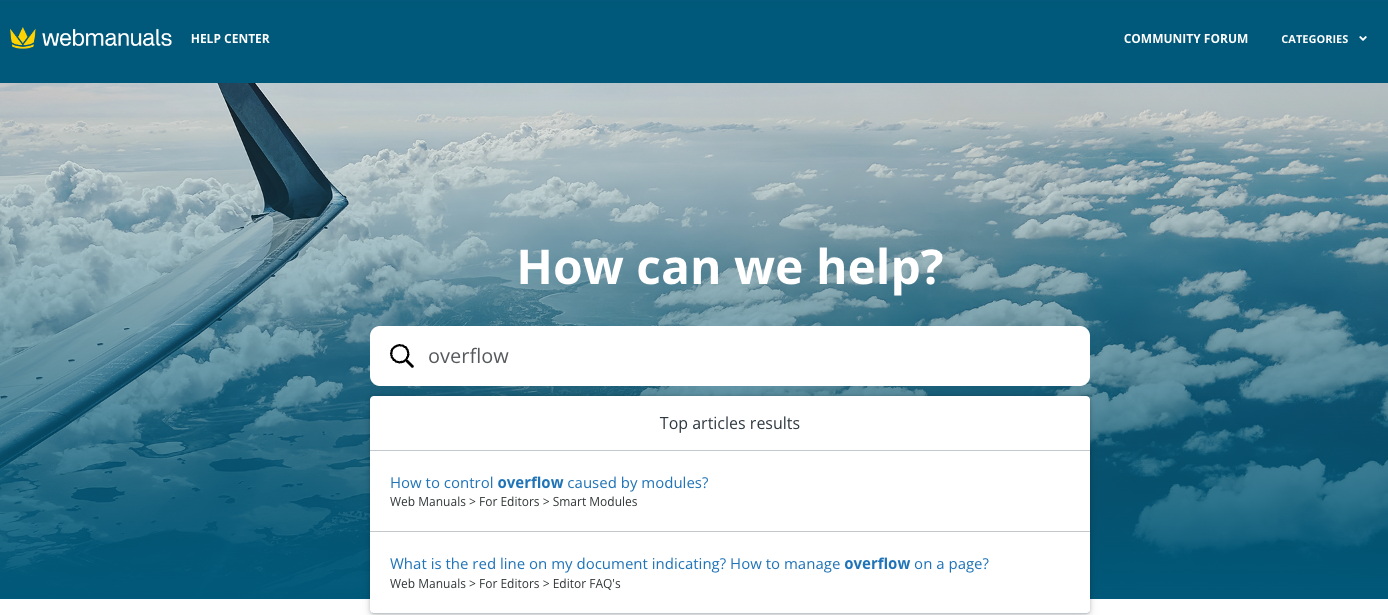 Option 2: Contacting Web Manuals Customer Support through the Help Center
You can contact us through the request form and we invite you to log in to the Help Center to get the full overview of your ticket activity.
Option 3: Contacting the Web Manuals Support within your Web Manuals site.
You can contact the Customer Support Team, directly from your Admin Dashboard or Customer Portal, simply verify your email to unlock the feature.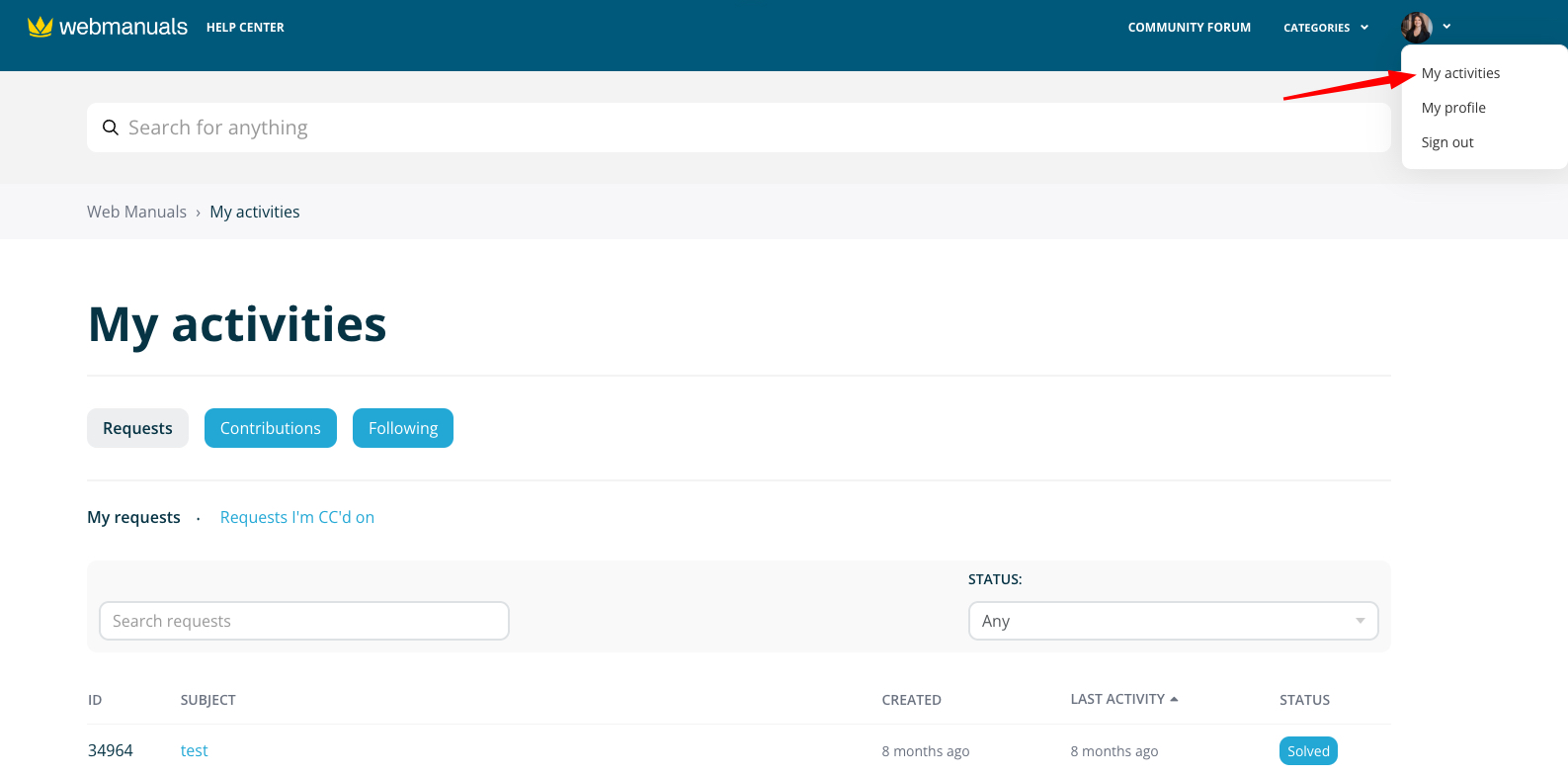 Option 4: Give us a call!
We offer first-line support in English, Italian, French, Albanian and Greek.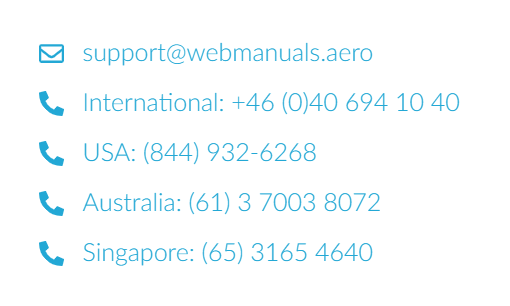 You can always send us an email support@webmanuals.aero
Best practices when contacting Web Manuals Support Team:
At Web Manuals, our Customer Support Team have a reputation for providing fast answers and solutions. For us to provide you with the best support in a timely manner, please add as much information to your ticket as possible: Here is a list of what we find useful when handling our customer's tickets.
The full name of the Manual( s)

In which category the Manual is located

The page number (s)

If you are referring to the EFB, Reader, or Amin/Editor

Full description of the issue, question, or suggestion and what you would like to achieve.

If you are reporting an issue, please try to add the date and time the issue occurred and the actions made prior

Print Screens and Videos to illustrate.

If you are a reader or Editor, please check with your admin if you need a functionality enabled.
You may even find your answer in our Troubleshooting section