In the blue menu on the left, go to System, click on Settings
Under the category Documents, click on Page labels
Click on Add Label and give it a name.
Once you have given a name to your page label, you can customize the background color, text color, text size and label height: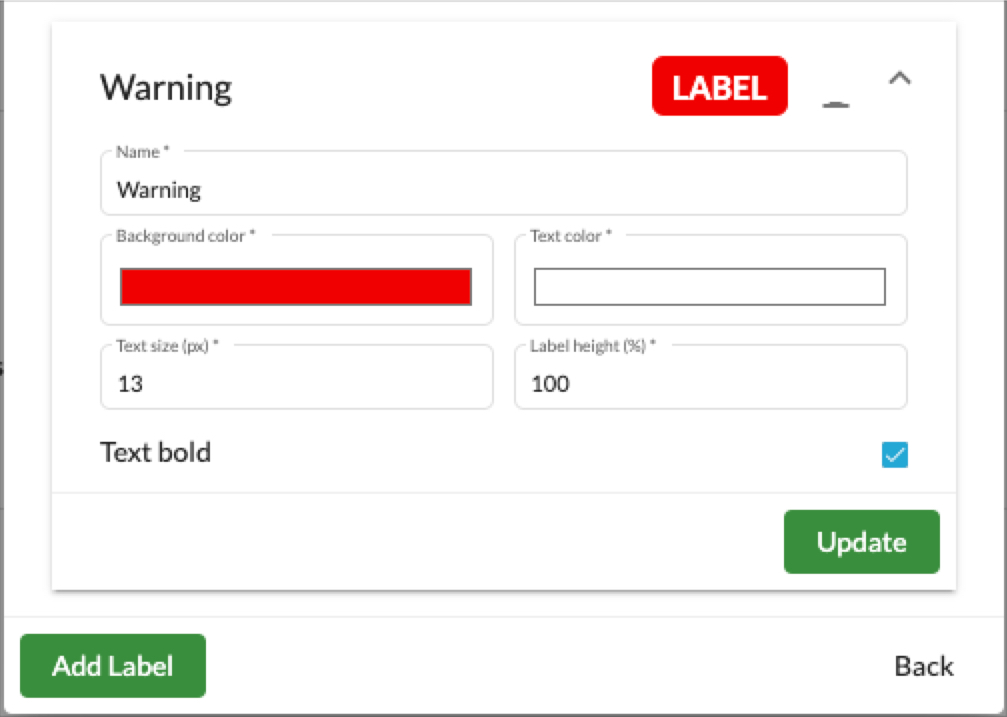 To delete a page label, you can press the button between Label and the arrow:

For page labels to be shown, it needs to be set in the document type.
Go to Settings, and under documents, click on the Document type. Under the category design, it is possible to pick how page labels are shown in your document: One side, As page index, both sides or hidden.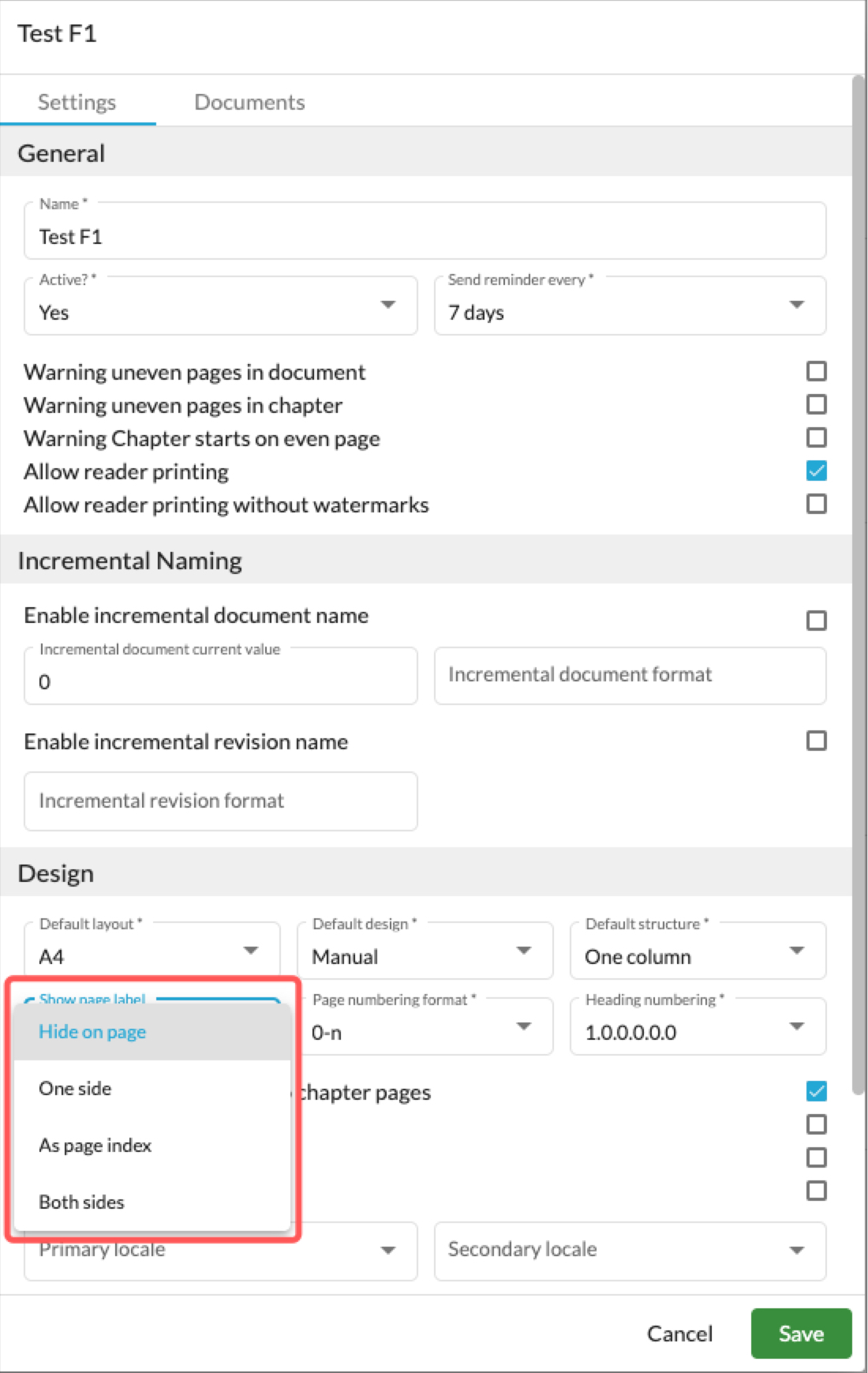 If you want more information on how to add a page label to a page, read three ways to use Page Labels