It is possible to fix all outdated content that needs updating by following those steps:
Click on Review → Check for Warnings → Click on wrench symbol → Select all pages that need to be updated → Fix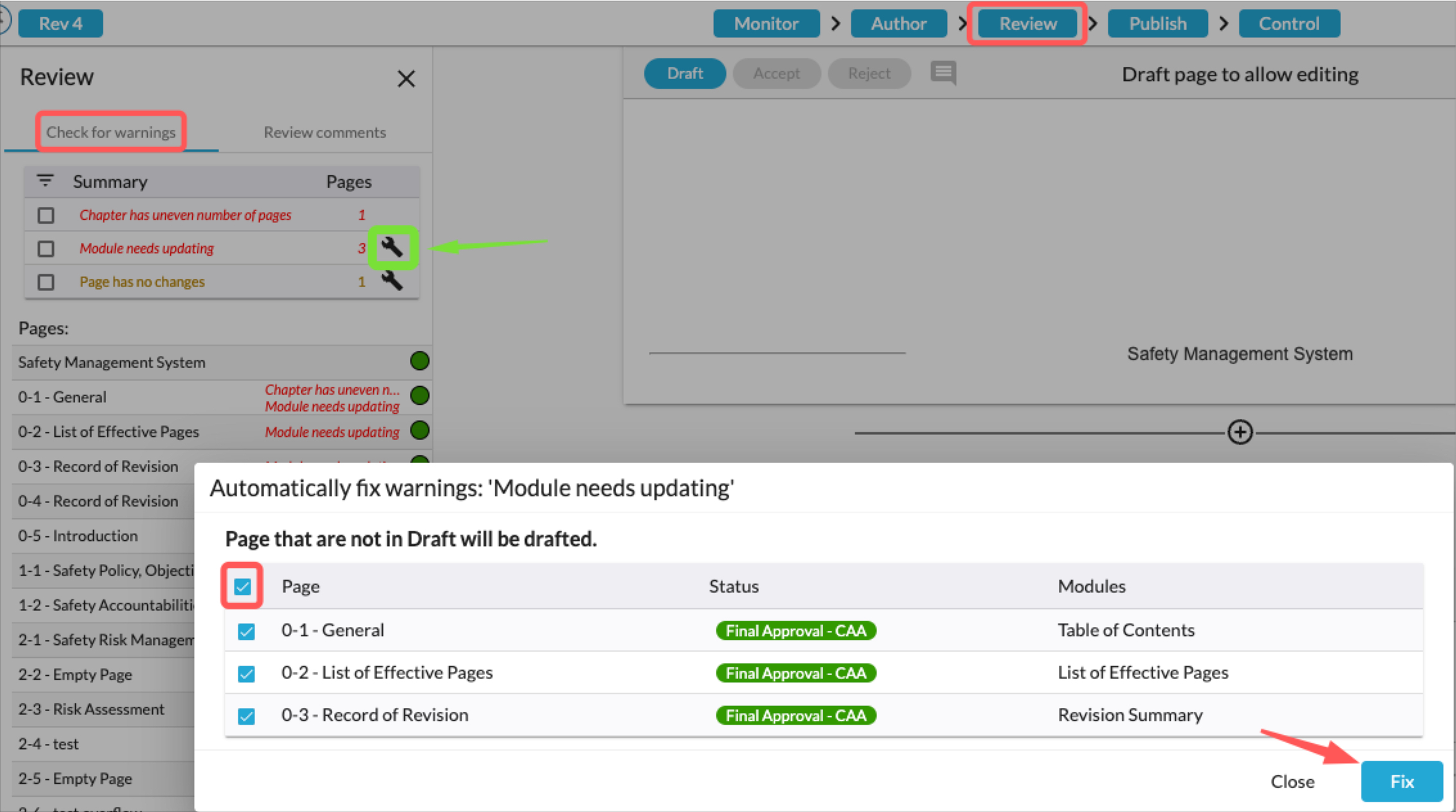 Note: Only when fixing "module needs updating", pages will be drafted by the system.
The wrench can also be used for pages with no changes. This function reverts to the last step of the workflow, pages that have been drafted but have no changes.