Did you know that we have the possibility to overwrite the numbering of a title manually? To do so, activate heading aliases in your settings then you can use it in all your manuals!
Only Admins:
1. Go to System
2. Settings
3. Under Document, click on Editor
4. Tick the box "heading aliases"
5. Save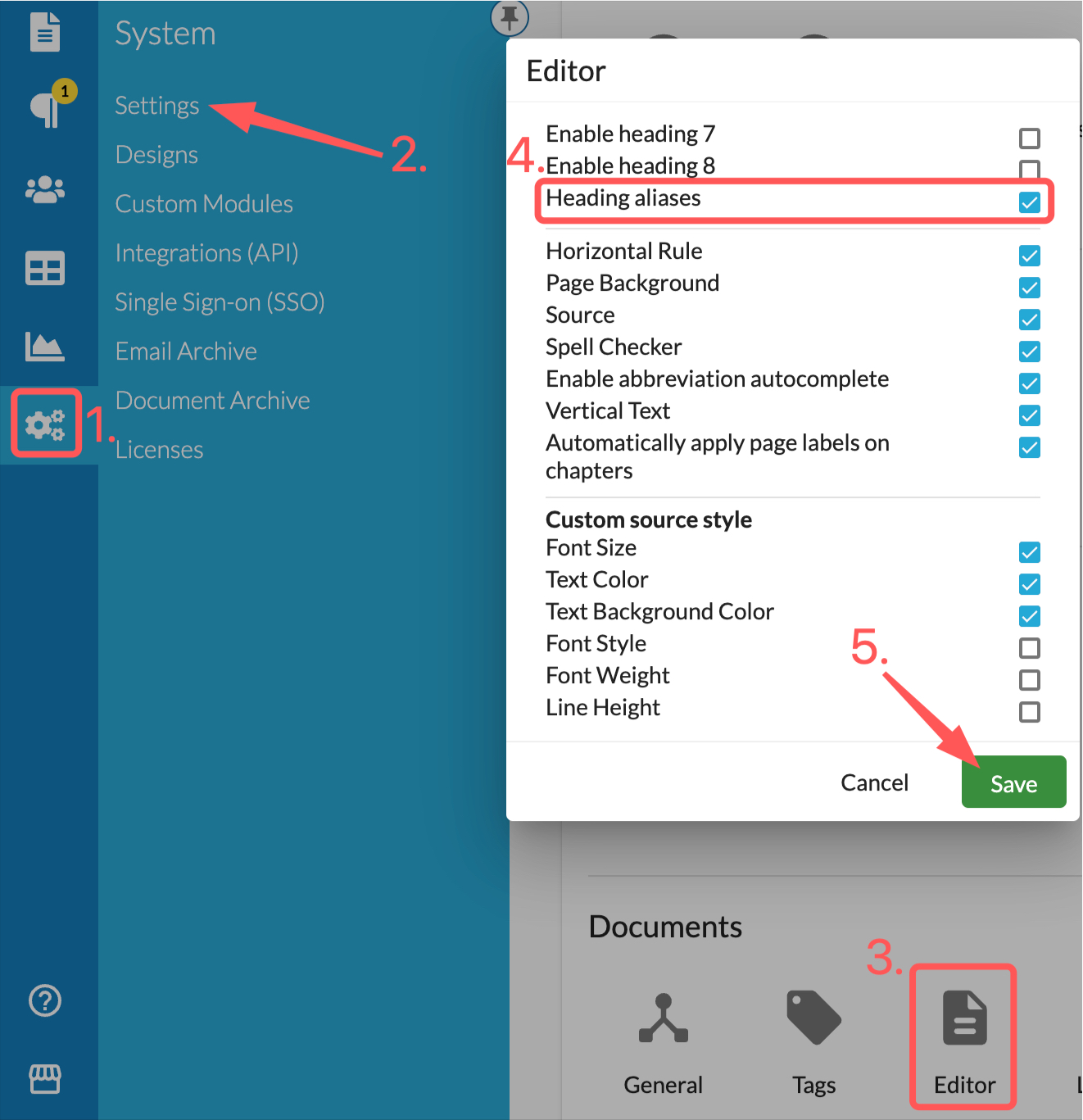 On your document, right-click on a title --> Heading number alias --> Replace the numbering: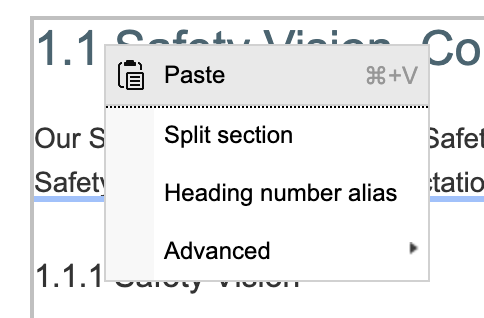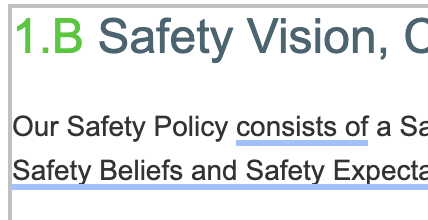 The new numbering will be reflected in the Table of Content and List of Effective pages. It is particularly useful for you MELs!
Note: the green color is only shown to the Admin/Editor, so they are aware that it is not the original numbering. The readers and reviewers will see the numbering in the color that was set up in your design.