Categories in Web Manuals give structure to your documents, they create an easy way to navigate and access your documents.
What is a document category?
A category in WM is similar to a folder, but categories have higher functionality.
It is also through the categories we give users access to different documents. If you have some documents located in a category, a user must have access to the category in order to have access to the documents. A manual can be located in more than one category if needed.
Categories are listed in alphabetical order and arranged in main and sub-categories. The number next to each category indicates the number of documents present inside the category.
How to add a new category.
When getting started in Web Manuals, you are given some default categories, these categories can be renamed to fit your company structure. You can add new categories and also remove categories.
Go to Documents in the blue menu on the left
Click Add Category at the bottom left
Give your category a name and save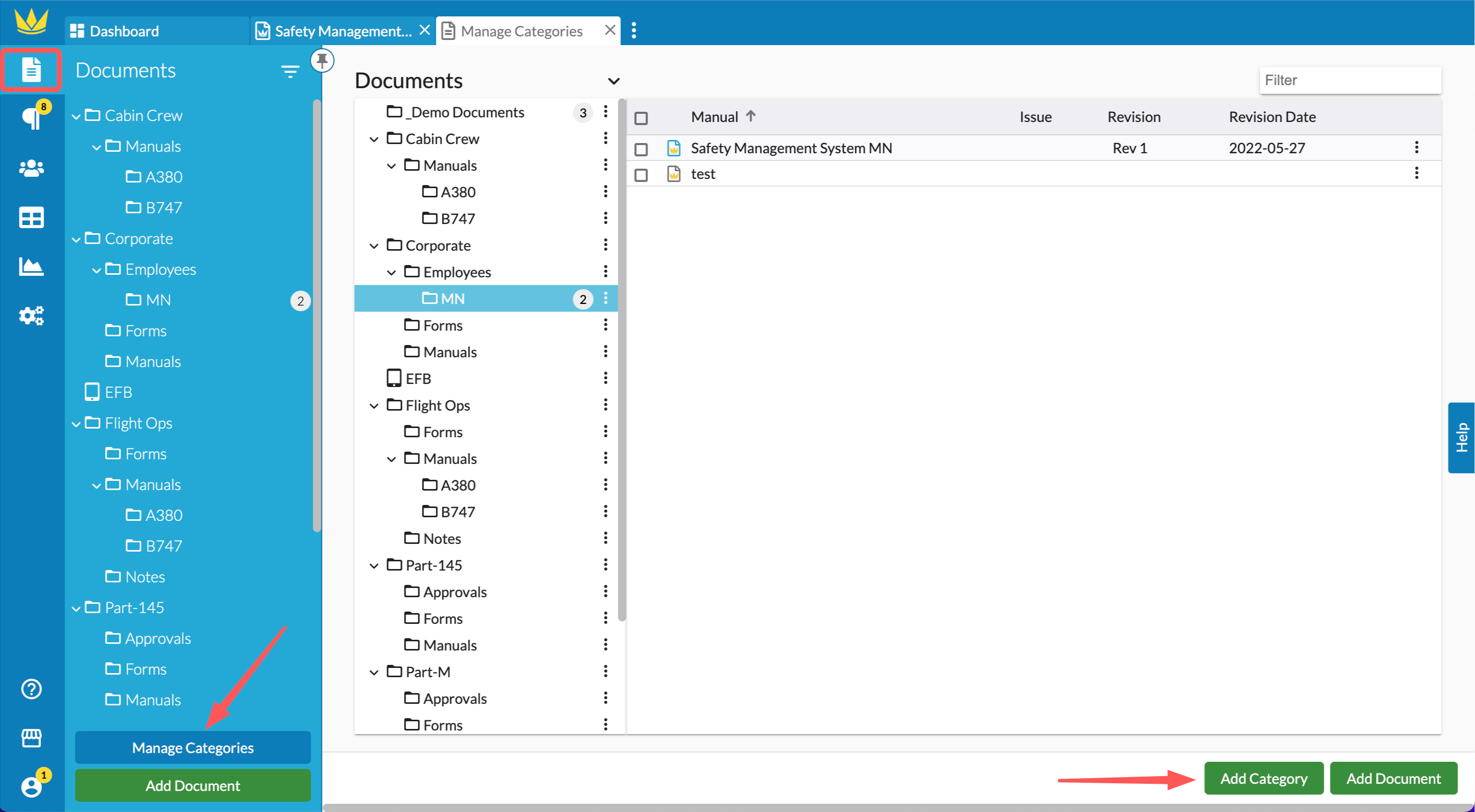 How to edit and remove a category or add a subcategory
Go to Documents in the blue menu on the left
Click on the 3 dots next to the category
Click on Edit category, Delete category or Add a sub-category
Note that it is only possible to delete categories that are empty and do not have sub-categories.