Add a Cross Reference Module
1. Open a Web document and go to the first page.

2. Click on the Add Modules icon
3. Select Cross References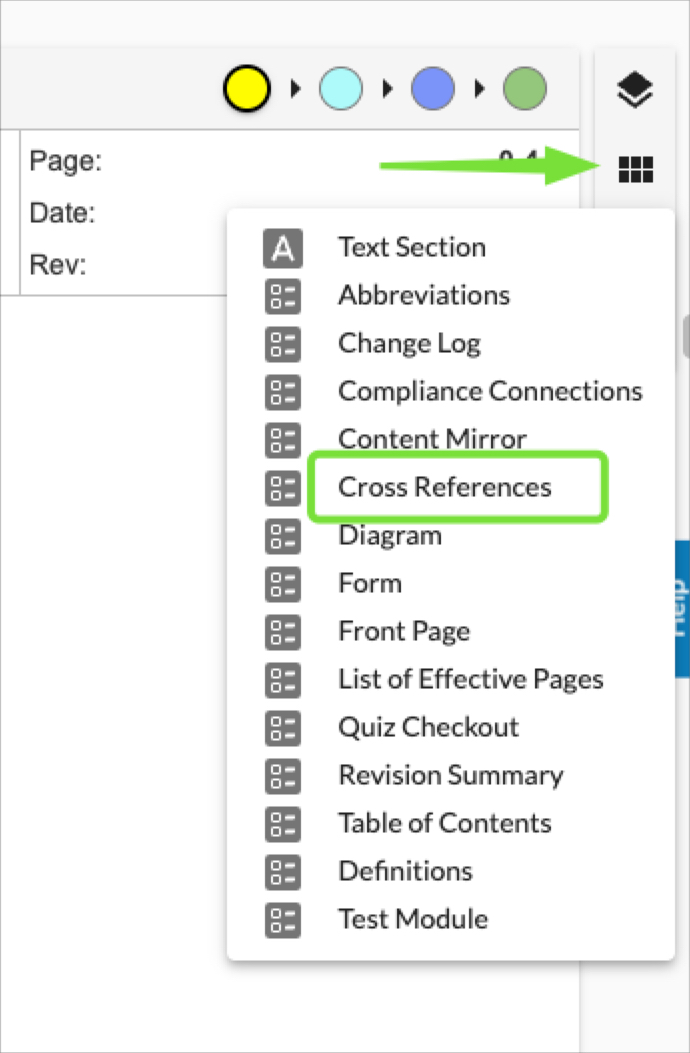 When you apply the Cross Reference module on the page a settings menu appears. Connect one or several Web or File documents, and optionally pages and descriptions for the page(s). Click OK when done to add the module to the page.
How to Use the Cross Reference Module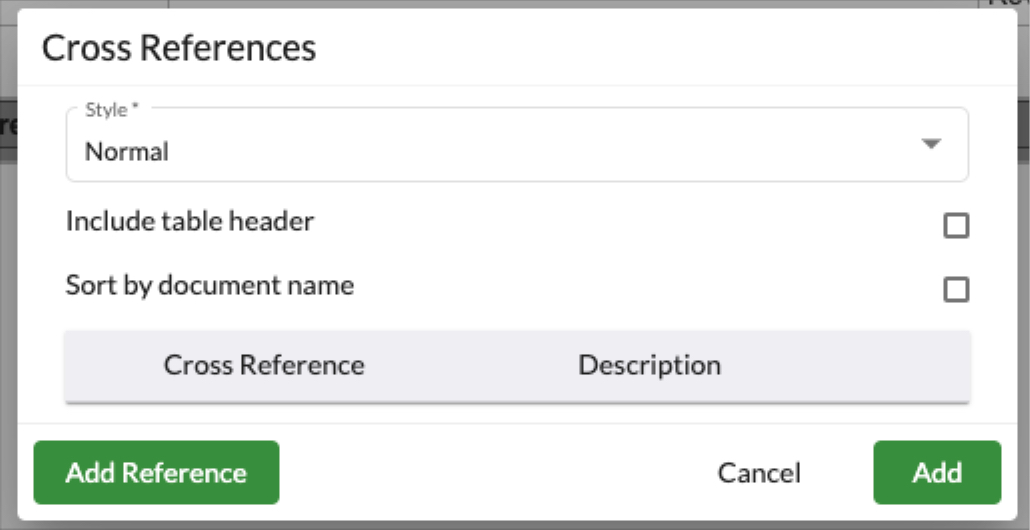 Style
Display options provide different ways of displaying the cross reference module.
Include Table Header
Include the table's descriptive headers for each column, for example, Document, Revision, Page, etc.
Sort by document name
Cross references will be listed by document name.
Add Reference
Allows new connections to be created from either a document, page or file.
Type – Select between creating a web or file document cross reference.
File/Web document – Select the file/web document you wish to cross reference.
Page – Select the page you wish to cross reference in the web document (optional).
Description – Provide a description to use for the document you are cross referencing.

Note: In the Custom Description display option, this description will replace the page/web/file document name.
An example of a Cross Reference module.