Make your tasks easier and use our preformatted Checklists that are ready to be filled in.
Click at the checklist icon in the menu.
Choose Checklist Style (Plain, Bullets, Numbered).
Type number of rows.
Click OK to add the checklist to the page.
Fill in the data in the fields and Save the page.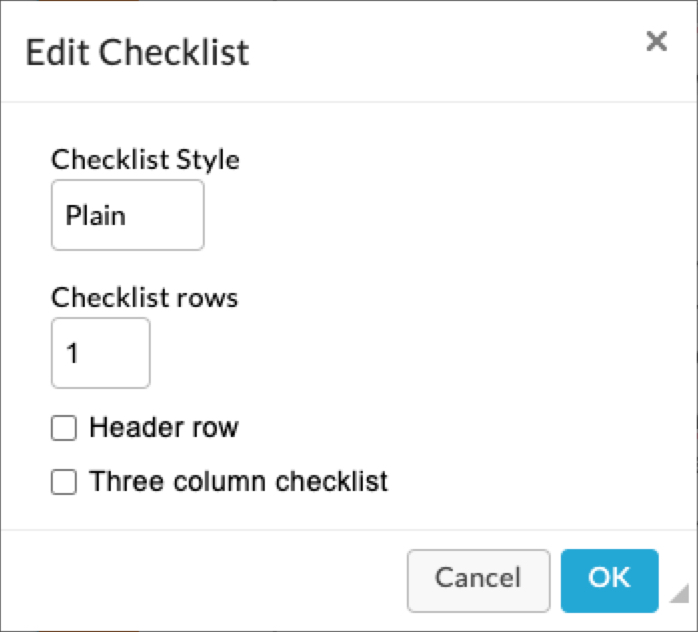 Your checklist is ready to be filled out!
There is also a possibility to create a three-column checklist by ticking the option "Three column checklist":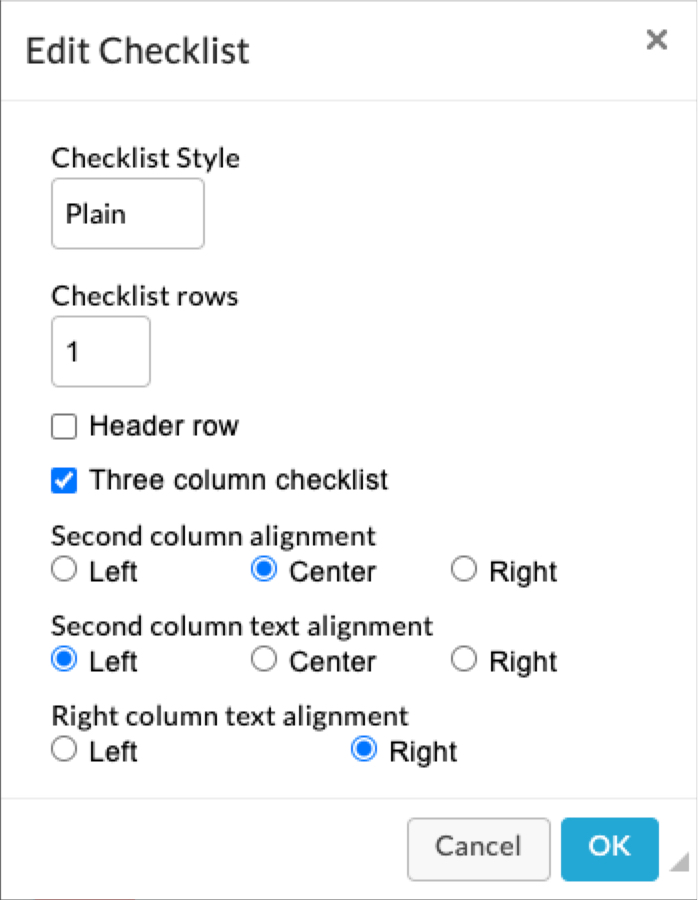 The alignment of the text and cells can be changed to Left, Center, or Right.
Here is an example of how your checklist list can look: