The New Reader App needs to be activated by Admins to be accessible to users. It can be done by following the steps:
Go to System
Settings
Under EFB, click on Security
Tick "Allow New iOS Web Manuals Reader App."
Save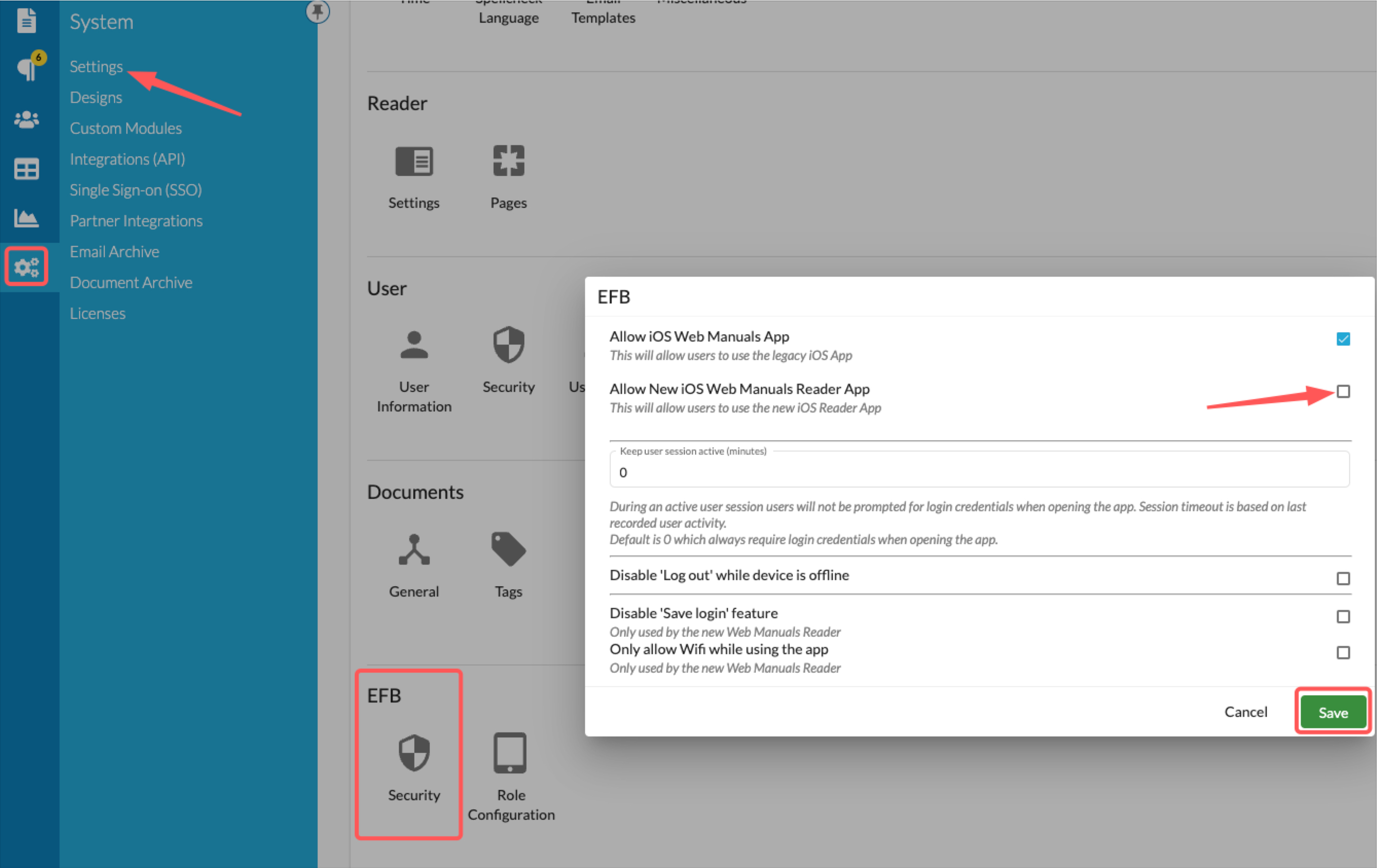 Now you are ready to use the new Reader App, check our article How to login to the NEW Reader App for more information on how to get started.