Dual Locale allows for a two-column structure in which the content of each column is written in a different language, with the left column being the primary language you select and the right column being the secondary language.
To have dual locale enabled, go to system --> settings --> Document types --> Under Design, enable the "dual locale" and don't forget to pick "Two-column" as your default structure: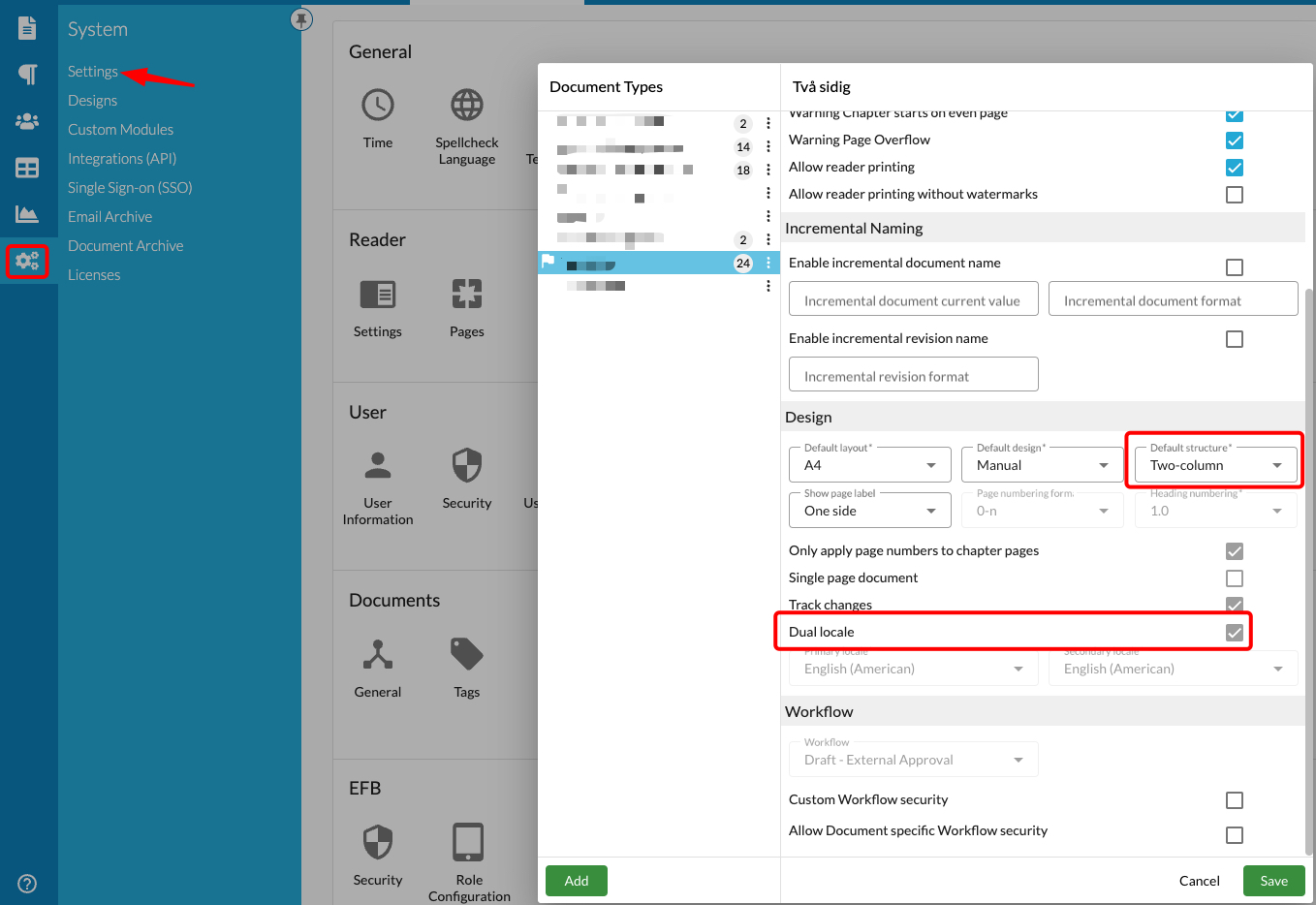 This is an example of how it would look in a manual:

The spellchecker will work for both languages if selected correctly in the document type.
Note: the double headings will not be duplicated in the Table of Contents.