Copying a document will allow you to create an exact copy of a document in Web Manuals.
Go to Documents
Click on the Category where the document is located
Click on the overflow menu next to the document and select Copy Document
Fill in and select the relevant information for the new document.
Click on Save
If desired, a child document can also be created via clicking on use as template. A child document will automatically receive updates from the original document.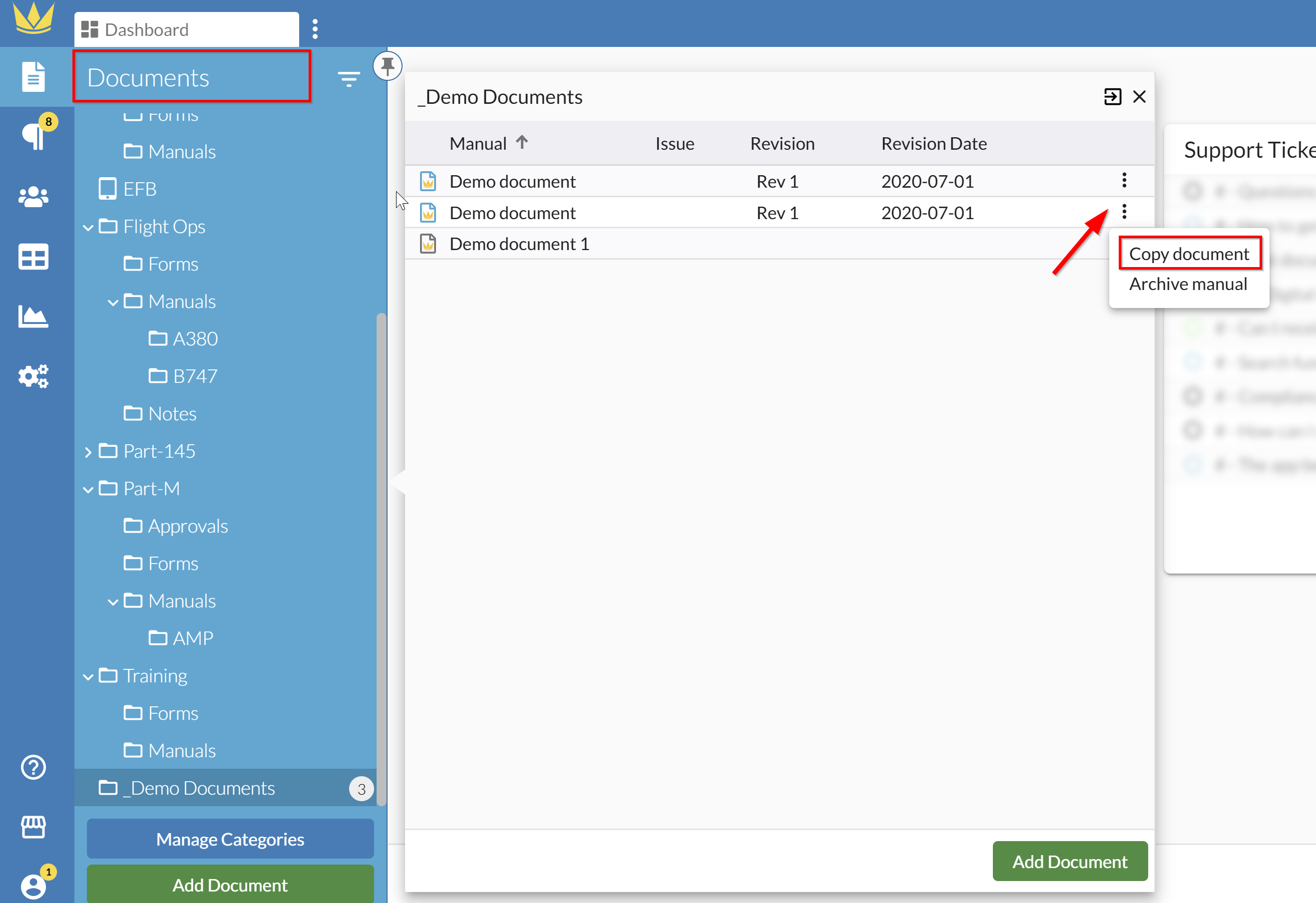 Please note that copied documents are seen as new documents, and none of the revision history or comments from the old manual will be in the new document. If you want to copy the same document in different categories, use the function Distribution Categories.

Bonus info! Use the filter function to easily locate your documents.